| | | |
| --- | --- | --- |
| Samples | | |
---
---
With DocVizor<TM> to create a full documentation from the given c++ source is very easy. You can simply drag the c++ source file and drop in the new project wizard listbox, DocVizor will automatic generate the class information as html files with full links. below are a sample to generate the a Library Class Reference:
1.Select "File | New Project" as below: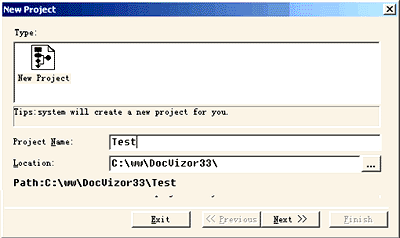 you need specify the project name and location at first, then click "Next" to start the new project wizard.
2.In this step, you should specify the title of your project.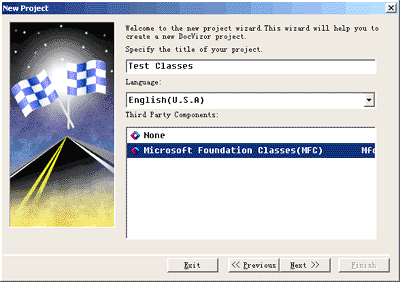 click "Next" to the next step.
3.Drag the Some source code file to the list as below: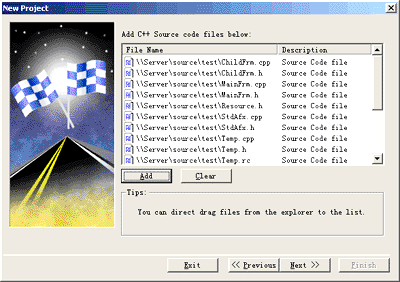 click "Next" to finish the wizard.
4.Select "Project | Write Documentation<HTML Files>" to export full class information to html files as below:
5.In this step, you can generate a full search html help file<chm> with DocVizor and Microsoft Html help workshop.
Select "Project | Automatic generate html help..."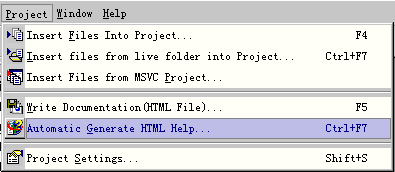 then you can see the following frame window: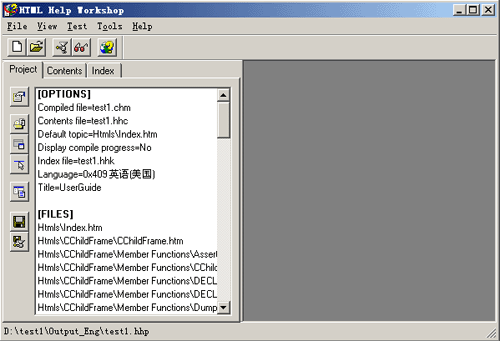 click

to start compile the help file,and click

to view the result.
the following is the finished html help: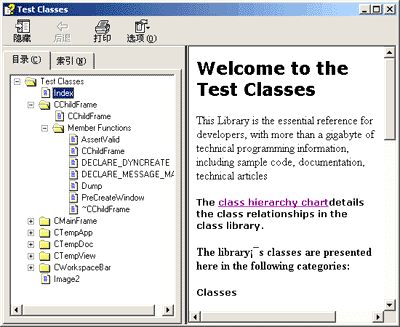 [ <- Previous Feature ] [ Next Feature -> ]