| | | |
| --- | --- | --- |
| Generate html help file | | |
---
---
VC++ 6.0, VC++ 2003, VC++ 2005
With DocVizor(TM), you can automatic generate html help.
1.Select "Project | Automatic & Generate HTML Help.":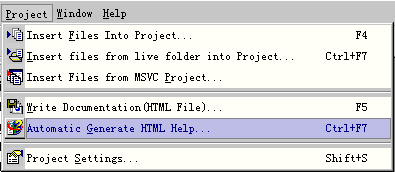 2.In this step, DocVizor will automatic run Microsoft(TM) HTML help workshop and open the help project file: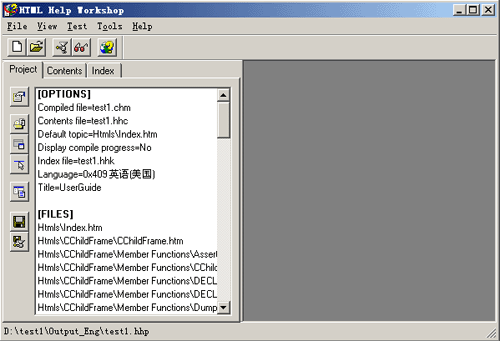 Click

to compile the project file, later click

to preview the help.
Note: DocVizor will also refresh the project view.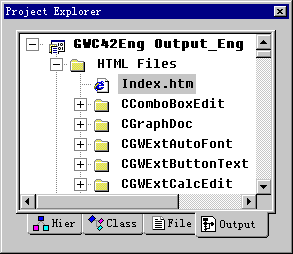 Node: 1.If you want to generate the output html files as a help file, you should choose "Write Documentation(HTML File)" before this step.
2.If you haven't install Microsoft(TM) HTML Help workshop, you should install it at first.
3.If you have meet some problem when you compile the html help with microsoft(TM) html help workshop, you should close it and run it again.