| | |
| --- | --- |
| | E-XD++ Enterprise Edition -- Product Information |
| | |
---
31. Omnipotent Figure-processing Ability (Including Making Collection between Lines)
E-XD++ allows end user to set the number of port points (Connection Points), the positions of port points. Also you can freely set properties such as size, color, appearance etc for stop points. Even operations like taking shape file as port point are allowed.
As shown below: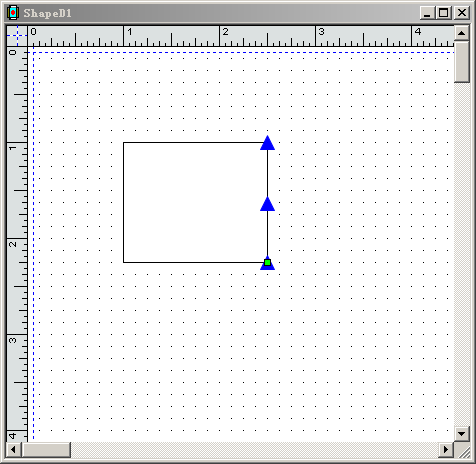 Adding or deleting port points can be done by using ShapeDesigner.
Many OCX graphic ActiveX can only be used for simple shape combination, and the shapes created can not be changed later. There are also many software which need extra plugines for creating complex shapes. Not like these, E-XD++ provides many basic shapes like arc, beeline, curve, text, etc. It can also create many kinds of shapes with a program called ShapeDesigner which is designed for creating complex shapes. E-XD++ can create almost all the shapes that were used/created by any other software without programming for components.
Using the complex-shape-designing program ShapeDesigner, you can combine basic shapes into a complex shape, or you can create a complex shape by doing geometrical transforms from basic shapes. You can drag or copy any shape (even a beeline) to the toolbox, and drag it out later. As shown below: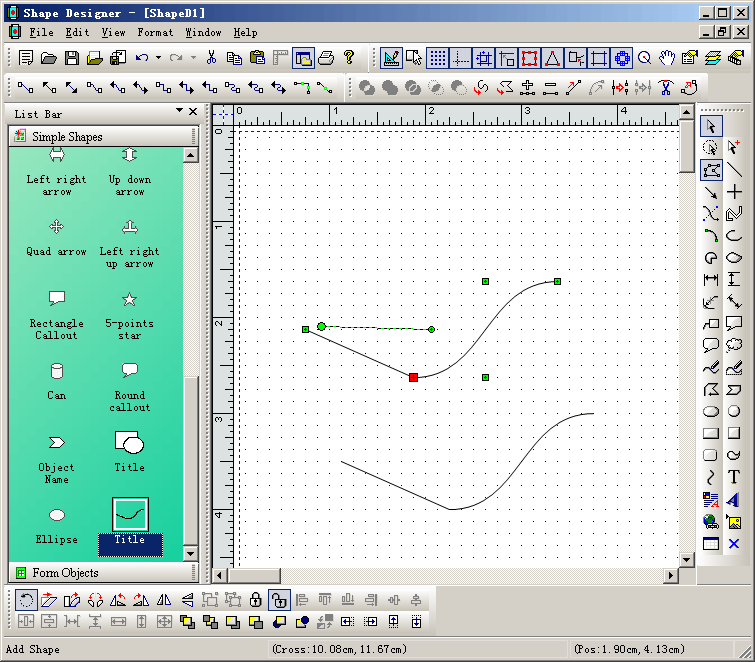 PS: If you want to drag a beeline as a line object from the toolbox to a canvas , you must uncheck the checkbox "Drag into canvas as a single complex component" in the following property dialog box.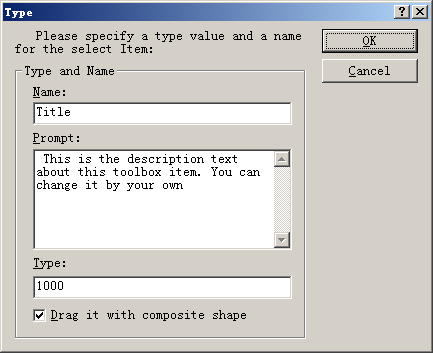 For the sake of designing complex shapes, E-XD++ allows user to make connection between lines, as shown below: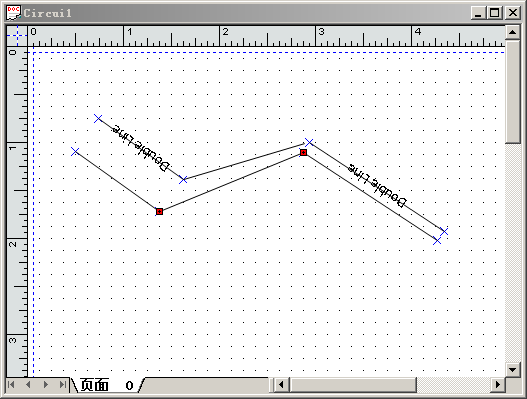 E-XD++ allows you to create label objects by using shapes for text editing. You can edit all the labels freely. As shown below: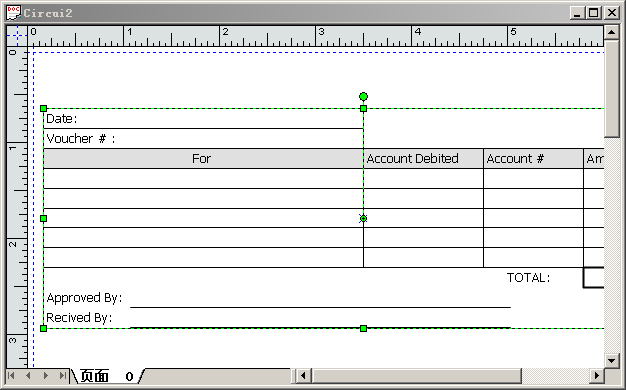 ShapeDesigner, which is used for designing complex shapes, is also provided in the official version of E-XD++, including it's source code.